Choose the Best Oil & Keep Your Warranty Intact
While ATV/UTV manufacturers may be experts at building all-terrain vehicles, none of them can match AMSOIL expertise when it comes to formulating synthetic oils. AMSOIL synthetic ATV/UTV oil is Warranty Secure®, keeping your factory warranty intact. It's an outstanding choice for Polaris*, Can-Am*, Arctic Cat-*, Yamaha*, Honda* or other brands of ATVs and UTVs.
Protect Your Freedom
In America, the federal Magnuson Moss Warranty Act protects your freedom to choose the brand of parts and lubricants you think is best.
Your Choice
You have the freedom to choose whichever oil you think is best for your machine.
Warranty Secure
It is illegal for a vehicle manufacturer to tie the warranty of its product to the use of the manufacturer's own lubricant.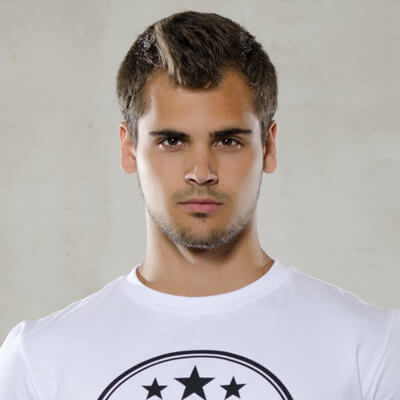 Chris Borich
Professional Rider
Professional rider Chris Borich trusts AMSOIL Synthetic ATV/UTV Oil to deliver consistent clutch feel for his racing ATV. Watch now to see how it performs on race day.
Watch Video
Call To Action
Duis aute irure dolor in reprehenderit in voluptate velit esse cillum dolore eu fugiat nulla pariatur. Excepteur sint occaecat cupidatat non proident, sunt in culpa qui officia deserunt mollit anim id est laborum.