AMSOIL Saves Engine Running Without Oil on Long Road Trip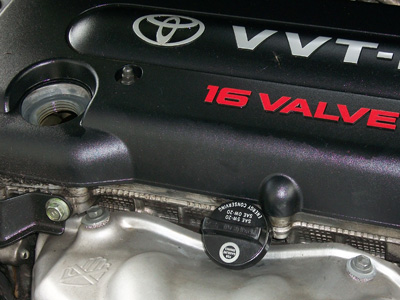 OIL CAP - Preferred Customer Gordon Armstrong found the oil cap right where he had left it after an oil change 1,900 miles earlier. His 2007 Toyota Camry still runs sweet thanks to AMSOIL motor oil.
Preferred Customer Gordon Armstrong lives in Florida and drives a 2007 Toyota Camry. It has a little more than 100,000 miles on the 4-cylinder engine.
At 86, Armstrong describes himself as a "semi-retired" mechanic, who is familiar with vehicles and engines of all kinds — and what happens to them if they are run without any oil.
Armstrong recently did a "turn-around trip" from his home in Florida to Indiana, a weekend that logged 1,950 miles on the Camry's engine.
Before the trip, he installed fresh AMSOIL Signature Series 5W-30 Synthetic Motor Oil.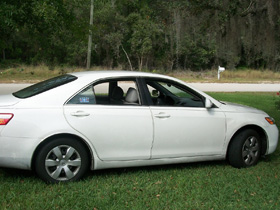 During the trip, Armstrong said, his daughter said she thought the oil light was on. "Oh, it's probably one of those idiot lights to check the engine," Armstrong responded.
He was about 50 miles from home on the return trip when he stopped and checked the oil. "There was not a drop of oil on the dip stick," Armstrong said.
He immediately put in two quarts of synthetic motor oil at the station, and another two quarts when he got home.
"I'm still driving the car," Armstrong said. "It runs as sweet as it ever did. I'm definitely sold on AMSOIL."
He realized he forgot to put the oil cap back on when he changed the oil before the trip.

Refine your search
Filter by
Related Articles