MyAMSOILGarage™ Allows Unlimited Options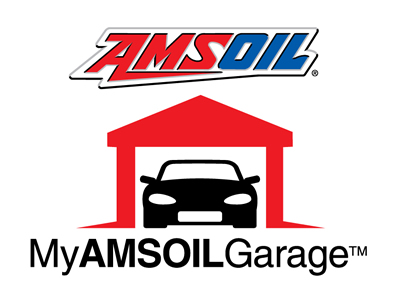 MyAMSOILGarage originally launched on the corporate website as a supplement to the AMSOIL Auto & Light Truck Lookup system. It provided a virtual "garage" in which users stored all their passenger car/light truck information, eliminating the need to re-enter it each time a product lookup is performed. The ability to track oil and filter changes and establish email oil change reminders was also included.
MyAMSOILGarage has proven extremely popular since its launch, and the next logical step was to expand its capabilities beyond the Auto & Light Truck Application Guide. Users will notice the following additional features:
The ability to store information for virtually any vehicle, including motorcycles, lawn and garden equipment, heavy-duty trucks and more.
The ability to store information for stationary equipment, including compressors, chop saws, generators and more.
Advanced email reminder capabilities.
While MyAMSOILGarage provides easy and fast product lookups for many applications, it has also become a complete vehicle and equipment maintenance software program.
User-Friendly Interface
The interface includes a customizable folder tree down the left-hand side of the screen and a bigger workspace. The enhanced interface neatly stores and organizes information for an unlimited amount of vehicles and equipment.
All Vehicles and Equipment Accommodated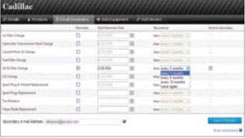 Vehicle and equipment information is customizable. Users can create records for vehicles not contained in the drop-down menus, including vintage cars, farm implements, semi-trucks and more. If the user owns it, MyAMSOILGarage can accommodate it. However, product recommendations may be limited.
Unlimited Maintenance Records
The previous system wasis designed to track not only oil and filter changes, but also additional maintenance services including air filter, transmission, coolant, fuel filter, spark plug, tire and wiper service. Additionally, users can manually enter any other type of maintenance service not included in the drop-down menu, allowing storage of all maintenance services performed.
Email Reminders
Email reminders may be scheduled for any maintenance service performed on a vehicle or piece of equipment, including manually entered services. Each reminder can be individually scheduled to send on a specific date. A reoccurrence schedule can also be set for every three, six or 12 months, or "never again." A useful feature allows email reminders to be sent to a secondary email address only, allowing Dealers who manage customers' vehicles to avoid flooding their own inboxes with email reminders.
Free to Use for Everyone
MyAMSOILGarage is free to use and available to anyone with an AMSOIL online account. Navigate to www.amsoil.com and click "MyAMSOILGarage" to create an account and to begin filling your virtual garage.
Refine your search
Filter by
Related Articles